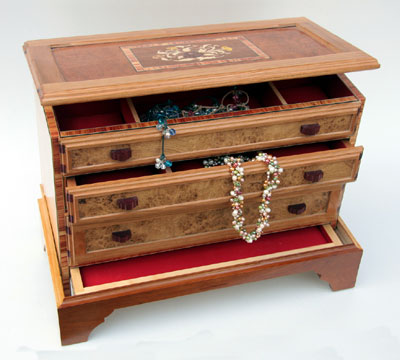 The Ambassador's boxes are finely hand crafted from rare, exotic and beautiful timbers, combined in imaginative and original designs.
Each one is an exquisite container and is an object of beauty in itself, which will in time become a treasured heirloom.
A varied selection of boxes is always available which make ideal gifts for any number of occasions.